Christmas is the time when you can get away with "cheesy", whether it's decor or clothing.  It's the one time of the year you can dress outlandishly and no one will think anything about it.  These women's ugly Christmas sweaters with sequins are extra cheesy with the addition of sequins!  Sequins make the sweaters more fun and a bit flashy if you're the type that likes to stand out in a crowd.
I've scoured the internet so you don't have to, and I've found the best available sweaters with sequins.  Sometimes elegant, sometimes extremely tacky, but always fun, you'll enjoy wearing one of these sweaters to an ugly sweater party or to other events during the holiday season.
Most of these sweaters are priced very well and won't break the holiday budget.
Womens Ugly Christmas Sweaters with Sequins
Some of the best sequined sweaters are from Etsy where everything is handmade or vintage.  They are generally even more tacky or they are especially charming.  Another positive note is that they are virtually one of a kind.  Chances are you will not see anyone else with the same sweater.  Etsy is a great place to find ugly Christmas sweaters of all kinds!  There are a few women's ugly Christmas sweaters with sequins from Pink Queen which are also different from those you see everywhere else, although not handmade or vintage.
Sequined Pullover Sweater

Deer Sequined Sweater

Snowflake Sequined Sweater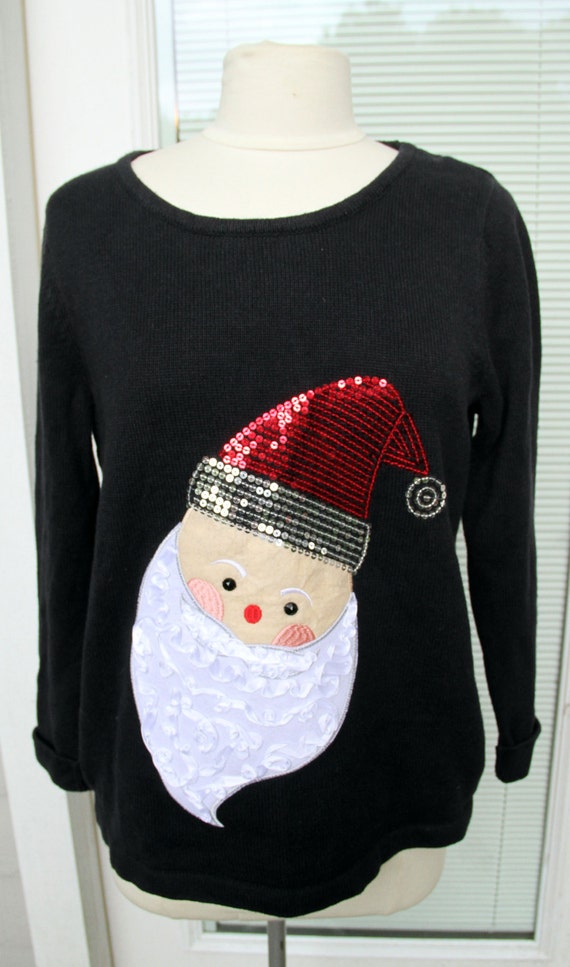 Sequin Santa Claus Shirt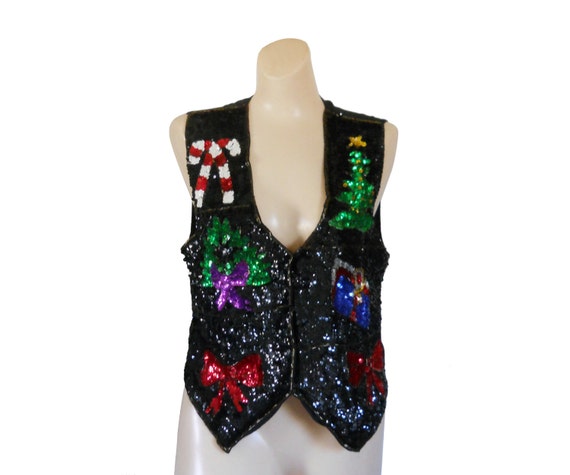 Tacky Christmas Vest with Sequins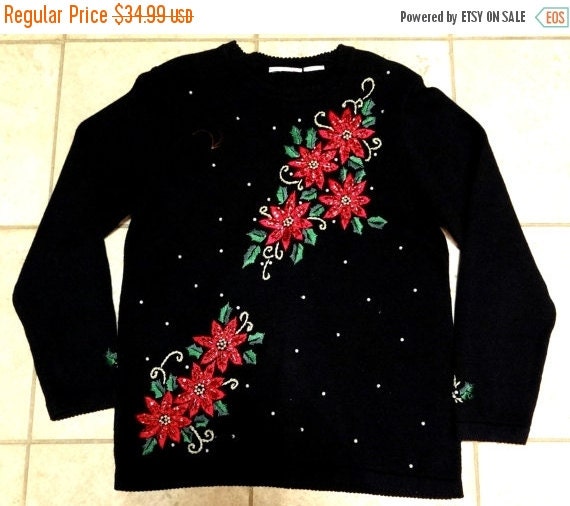 Vintage  with Sequined Poinsettias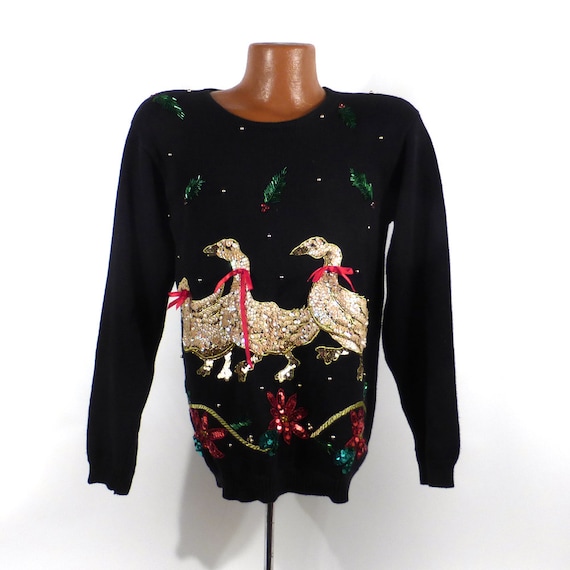 Vintage Sweater 1980s Sequin Geese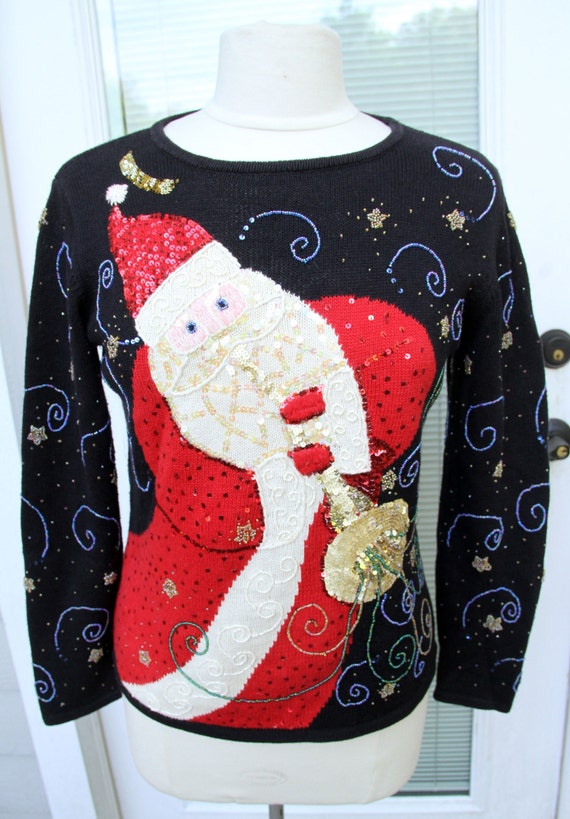 Sequin Santa Claus Sweater

Women's Ugly Christmas Sweaters with Sequins
Whether its a big red sequin bow, a green sequin Christmas tree, or another one of the sequin designs, you're sure to find one to suit your needs for the holiday season.  Some of these are actually tasteful with the judicious use of sequins for accents, but ugly sweaters are all about tacky so this is your chance to go as tacky as you like!
Women's Sequin Bow On Fair Isle Ugly Christmas Sweater, Ireland Green
Women's Nanobit Sequin Christmas Tree Ugly Christmas Sweater
Sidecca Holiday Christmas Sequins Deer 3/4 Sleeve Tunic Sweater
Women Holiday Christmas Bell Sequins Embroidered Ugly Pullover Sweater
Women's Sequin Stocking Ugly Christmas Sweater, Red/Green Combo
Women's Sequin Rudolph On Fair Isle Ugly Christmas Sweater
Christmas Deer Sequins Crew Neck Cozy Ugly Sweater
Chicnova Women Cute Sequin Ugly Christmas Sweater
White Sequin Faux Pearl Embellished Elk Pattern Christmas Sweater
Women's Round Neck Deer Sequins Beaded Sweater
Christmas Round Neck Reindeer Sequins Pattern Ugly Sweater
Ugly Christmas Womens Sweater Embroidered Sequin
Order Your Ugly Christmas Party Invitations
If you're the one giving the party, be sure to choose some great invitations.  You want them to be eye catching so the recipient will actually read them and not just toss them in the trash.  That's the first thing.  Next you want to give your prospective guests all the information they need.  You want them to know exactly what to expect so they'll be comfortable.  Is it a BYOB?  Tell them that on the invitation.  Are children welcome?  Is it a potluck?  Save your guests from embarrassment by telling them all they need to know.
Ugly Sweater Holiday postacard Paper Invitation Card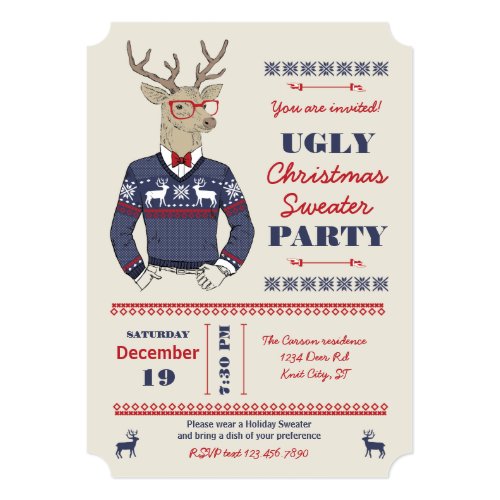 Hipster Deer Ugly Christmas Sweater Invitation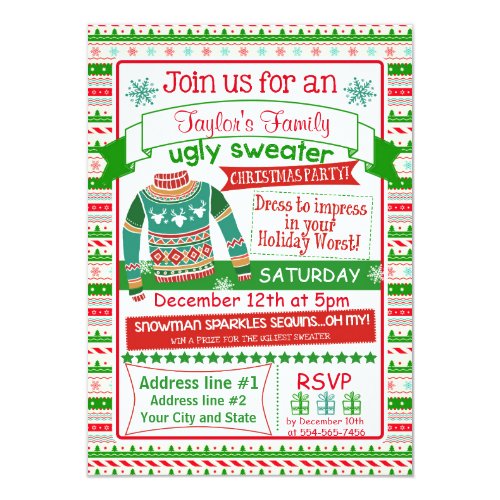 Christmas Party invitation card ugly sweater

Chalkboard Tacky Christmas Sweater Invitations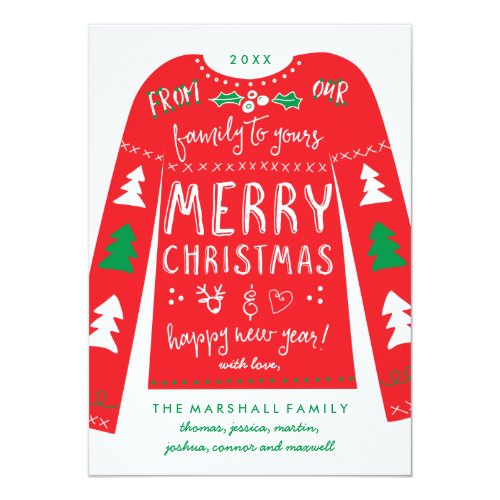 Funny Ugly Sweater Christmas Photo Back Card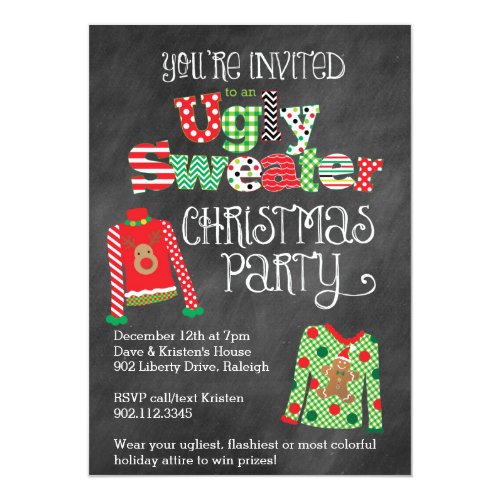 Ugly Sweater Christmas Party Chalkboard Style Paper Invitation Card

Christmas Ugly Sweaters 5×7 Paper Invitation Card

Red & White Ugly Christmas Sweater Pattern Paper Invitation Card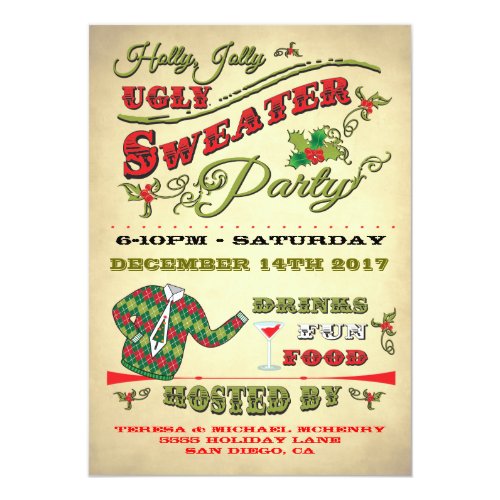 Holly Jolly Ugly Sweater Holiday Party Invitation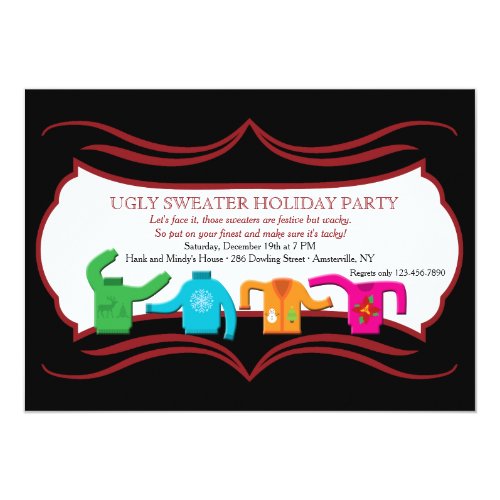 Ugly Sweater Holiday Party Invitation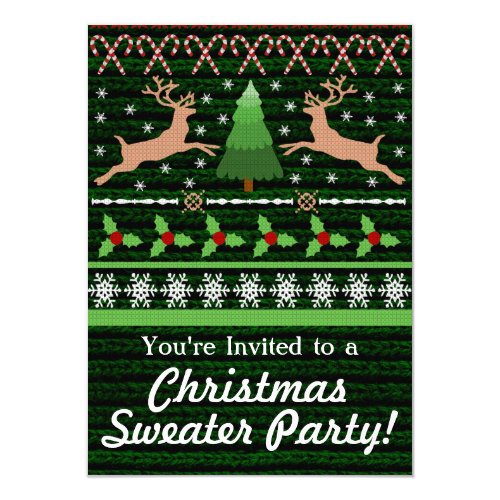 Funny Ugly Christmas Sweater Party Invitations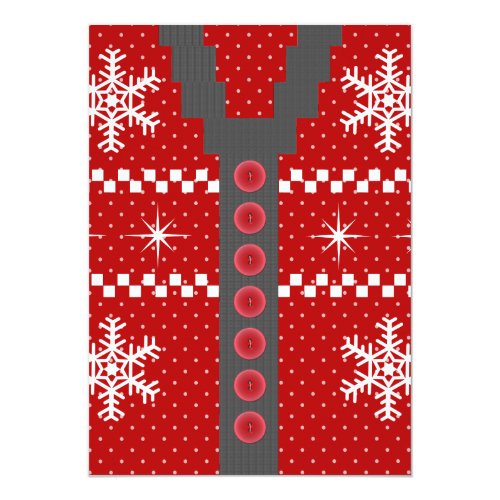 Ugly Christmas Sweater Party Invites

Save
Save
Save
(Visited 1,368 times, 1 visits today)