Ugly Christmas sweaters have been around for a number of years as evidenced  by all of these vintage tacky ugly Christmas sweaters.  The vintage sweaters are perfect for general holiday apparel and they're especially great for an ugly Christmas sweater party.  As in the more modern ugly sweaters, some are ugly and some are actually quite nice looking.  I did find some pullovers, but by and large they are cardigans.  It must have been the predominant style back in the day.
The nice thing about vintage Christmas sweaters is that you are unlikely to see anyone wearing the same sweater.  The retro designs have a certain charm.  They are virtually one of a kind, and they are holiday kitsch at its best!
If you're the one hosting the party be sure to scroll down and look at the invitations.
Vintage Tacky Ugly Christmas Sweaters
Vintage tacky Christmas sweaters done in red with Christmas elements such as reindeer, gingerbread men, and um… swans.  Some are cute, some are elegant, and yes, some are ugly!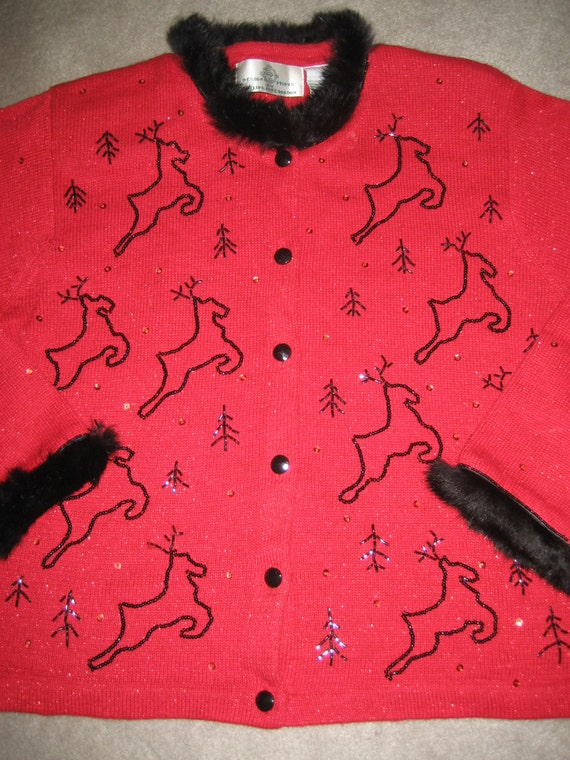 Christmas Ugly Sweater – Fur Trimmed – Beaded Reindeer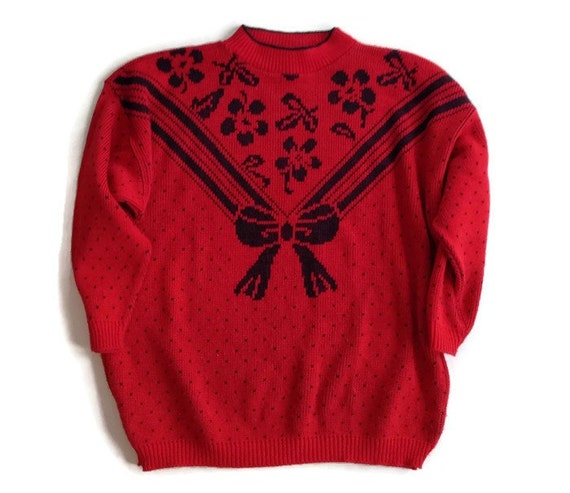 80s Ugly Christmas Sweater – Red and Black Sweater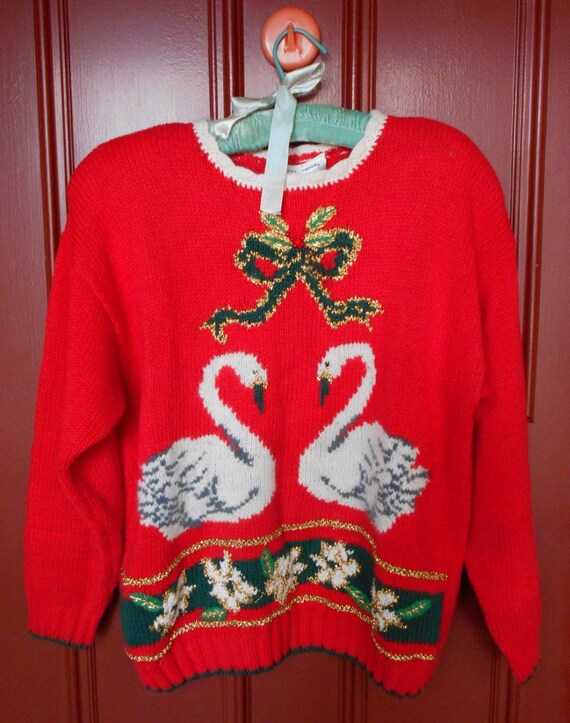 CHRISTMAS SWEATER ~ Red w/ Swans, Bow, Metallic Trim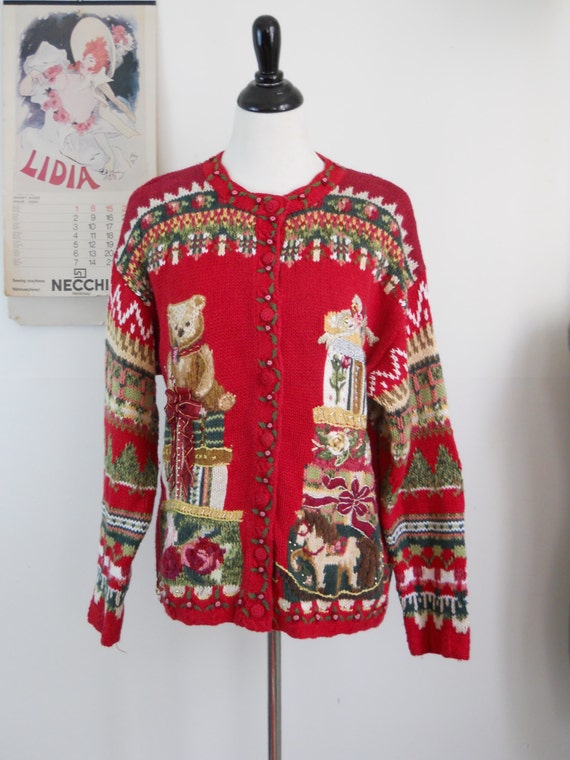 Teddy Bear Christmas Sweater Medium Vintage 1990s • Tacky Ugly Sweater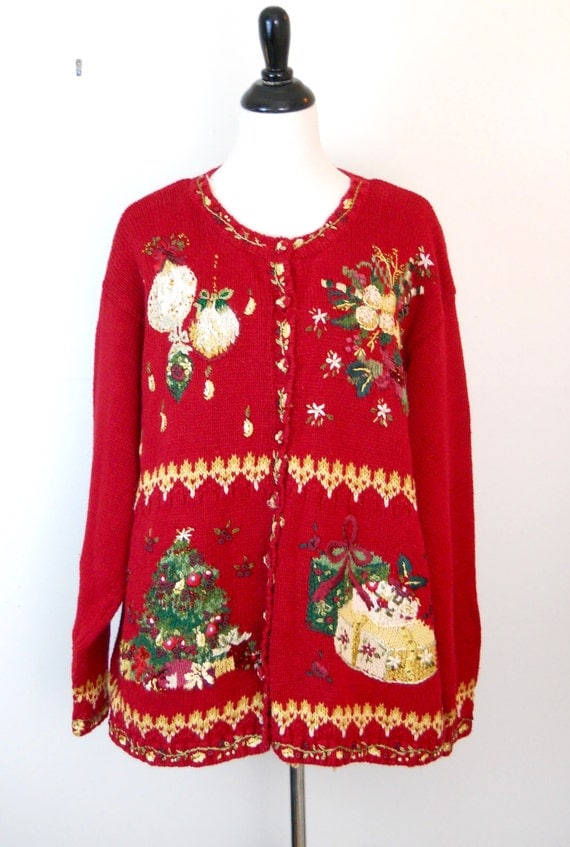 Ugly Christmas Sweater Red with holiday themes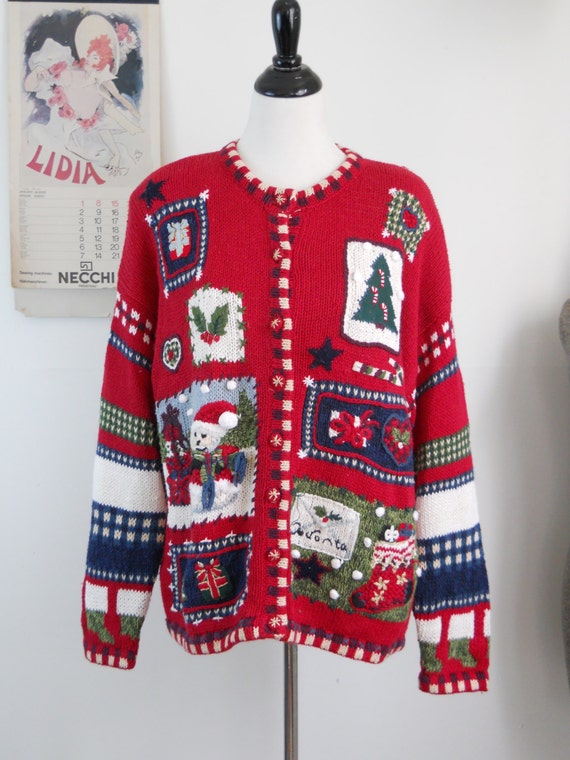 Santa Snowman Christmas Tree Ugly Christmas Sweater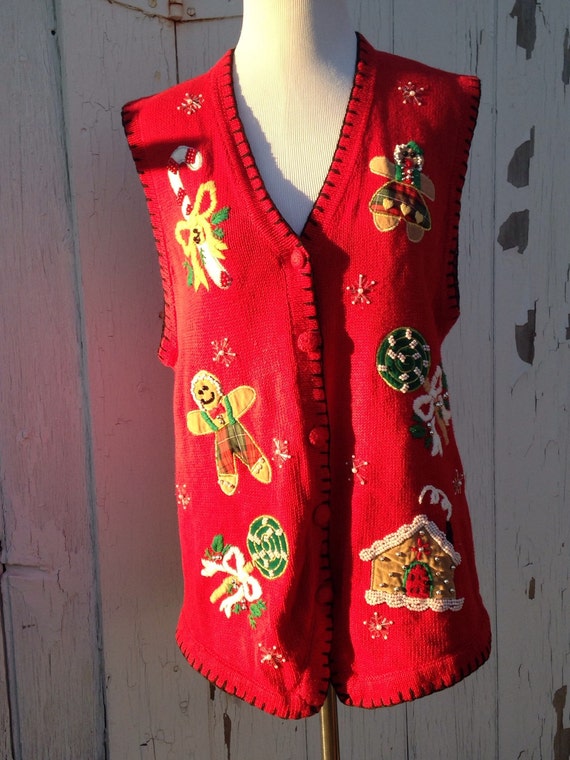 Gingerbread men Ugly Holiday sweater vest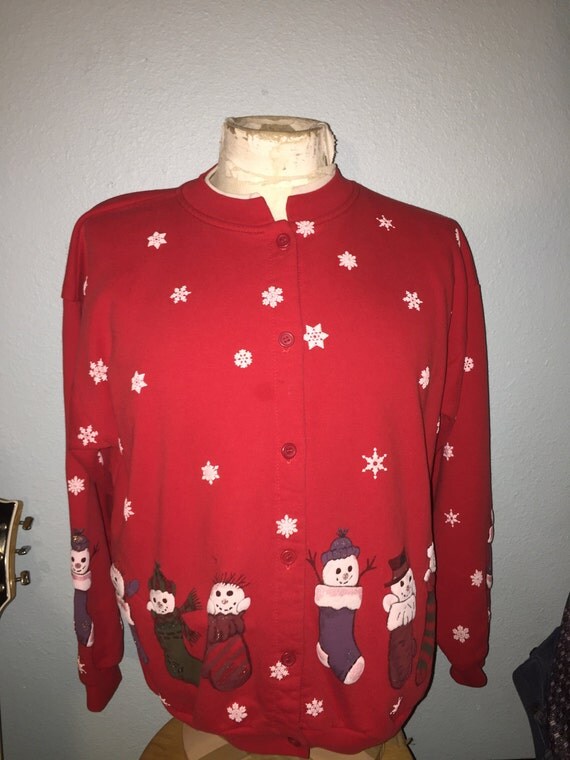 Vintage Ugly Christmas Sweater Snowmen in Stockings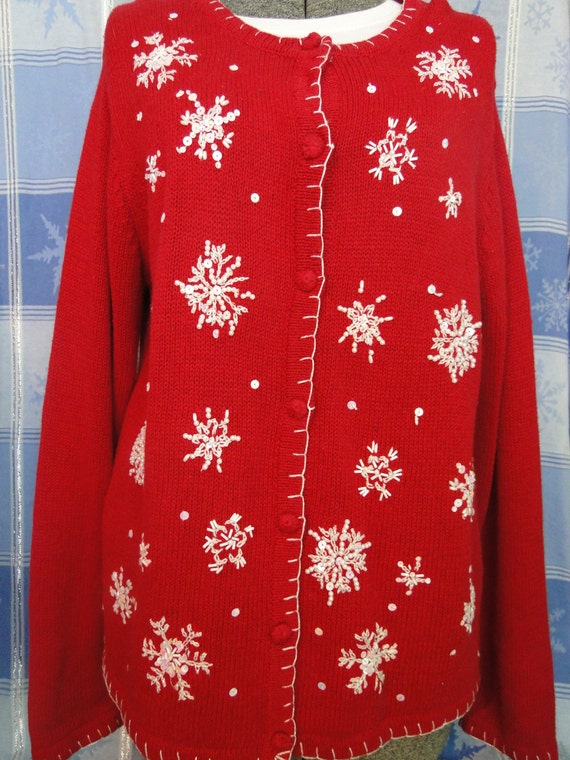 Ugly Christmas Party Sweater Red with snowflakes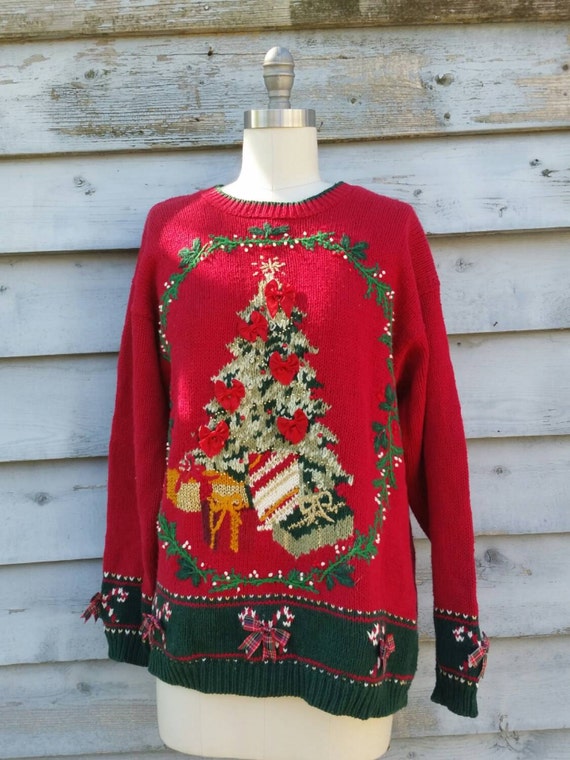 Christmas Tree Presents and Bows Tacky and Totally Awesome

Black Vintage Tacky Holiday Sweaters
These vintage tacky ugly Christmas sweaters all have black backgrounds and are adorned with either colorful Christmas designs or with a design in white.  They feature popular holiday themes such as Santa, snowmen, snowflakes, Christmas trees, stars, cardinals, teddy bears and more.  Another point in favor of choosing a vintage ugly Christmas sweater is that they are very well priced.  If you'll be going to several events over the holiday season, pick up a couple of these charming, kitschy sweaters.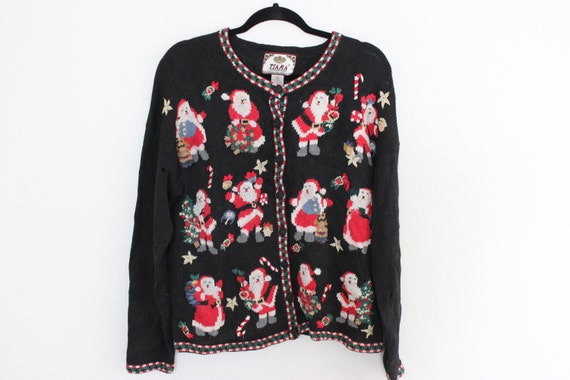 Ugly Christmas Sweater with 12 SANTAS!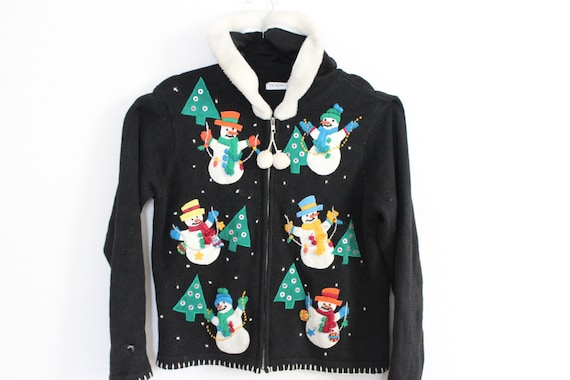 Ugly Christmas Sweater with Furry Hood!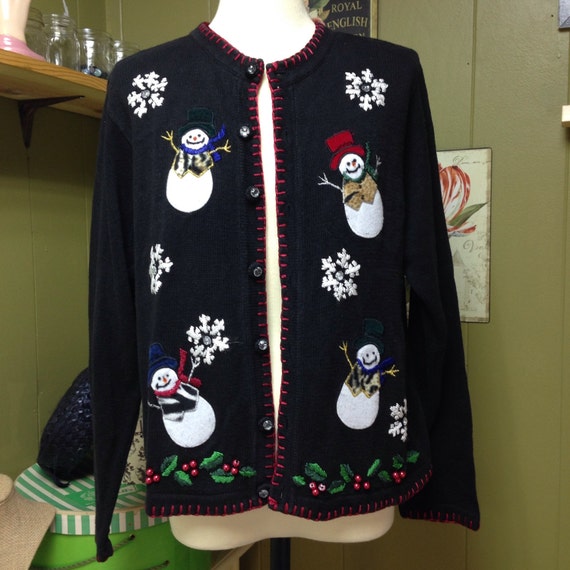 Vintage Ugly Christmas Sweater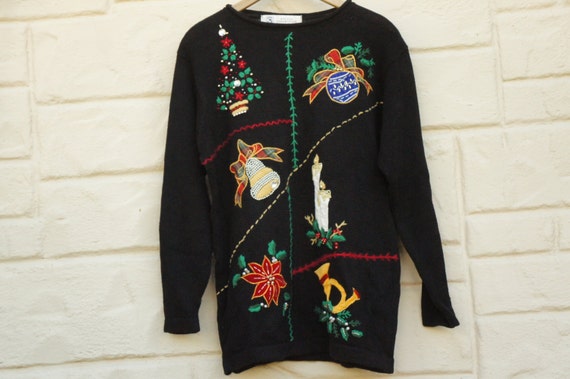 Vintage Embroidered Sweater Kitsch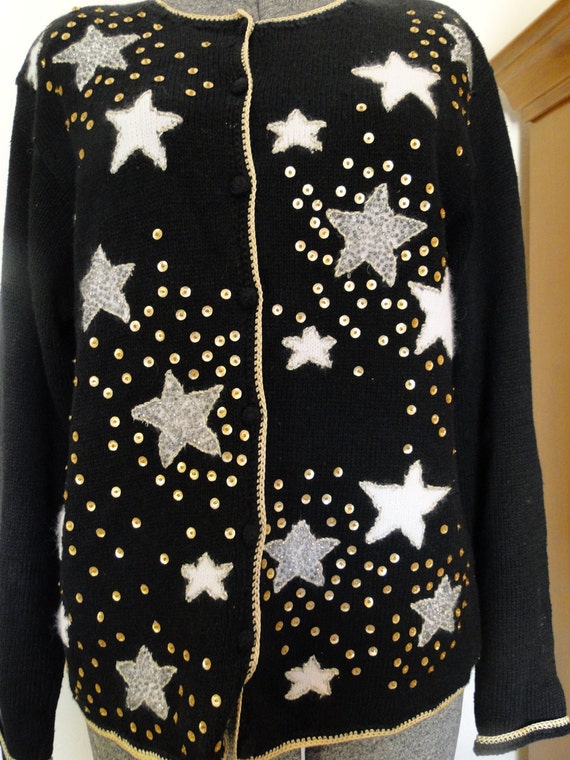 Ugly Christmas Sweater Cardigan tacky, stars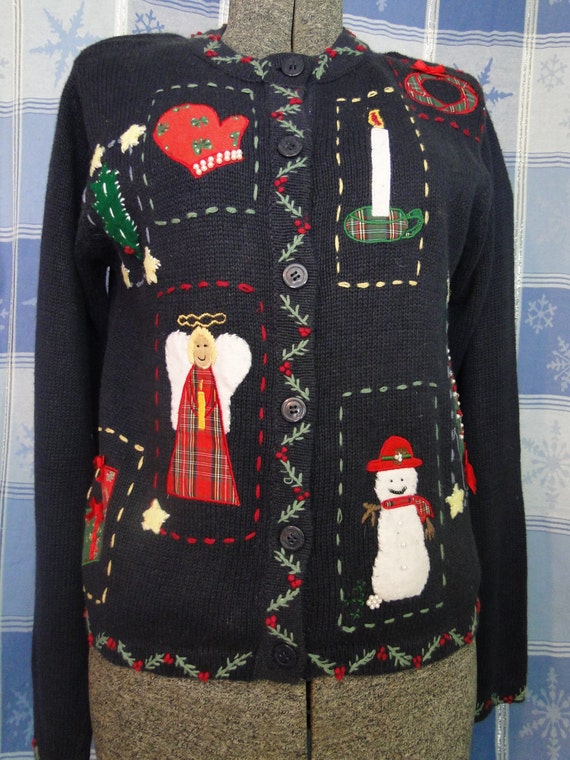 Ugly Christmas Sweater Tacky, angel, snowman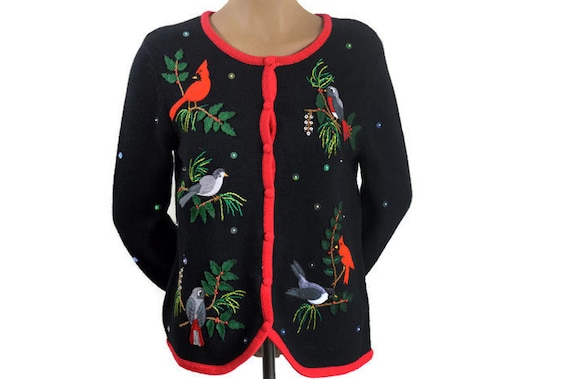 Cardigan Cardinals and Beads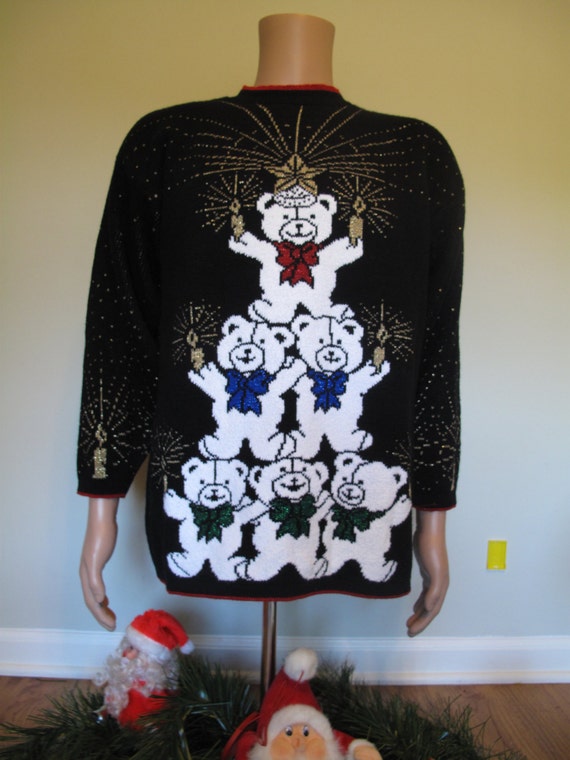 Ugly Christmas Sweater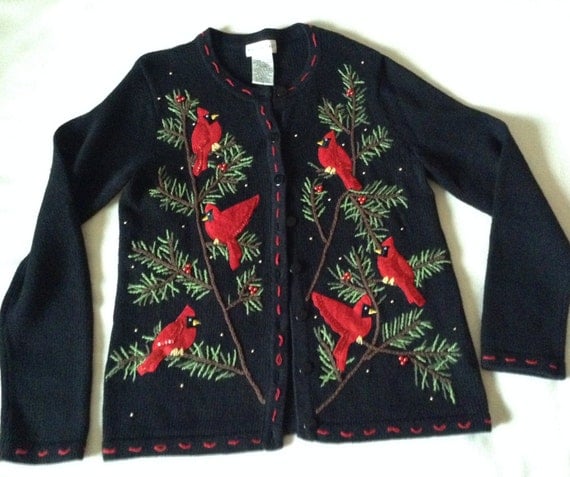 Ugly Sweater Jumper Cardinals, pine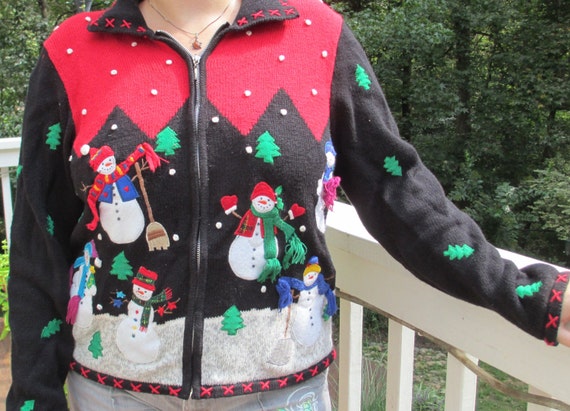 Snowman tacky sweater party

Crazy Christmas Sweaters in Neutral Tones
Vintage tacky ugly Christmas sweaters in the neutral tones of beige, white and taupe.  Some of these sweaters are beautiful and some are truly tacky.  You be the judge.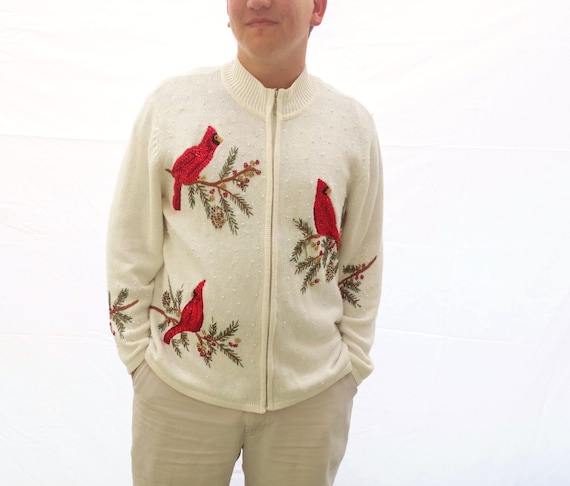 Christmas Sweater – Zipfront Cardigan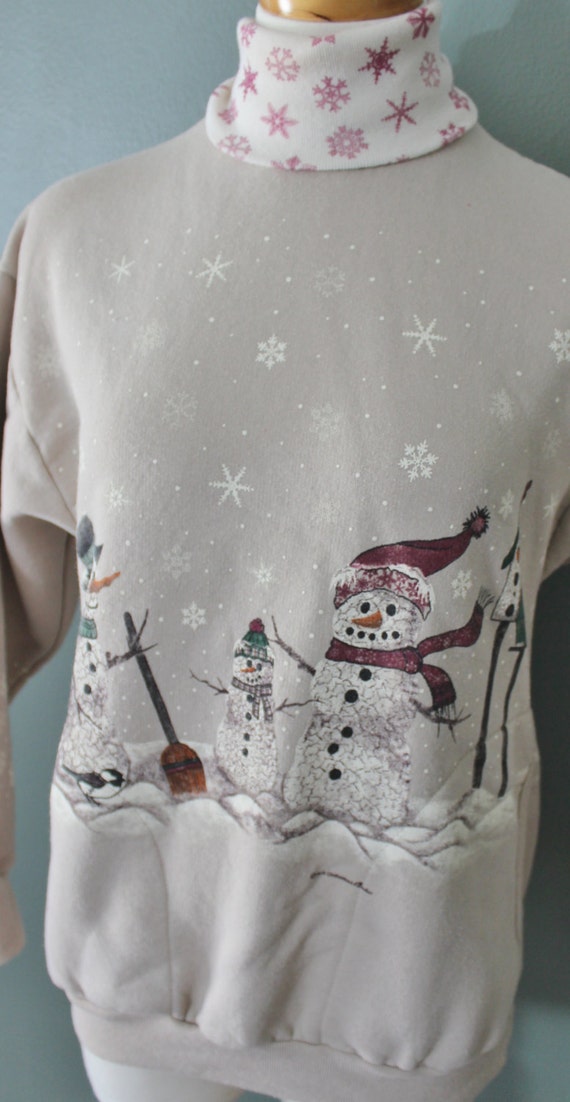 Vintage 1980s Snowman with Pockets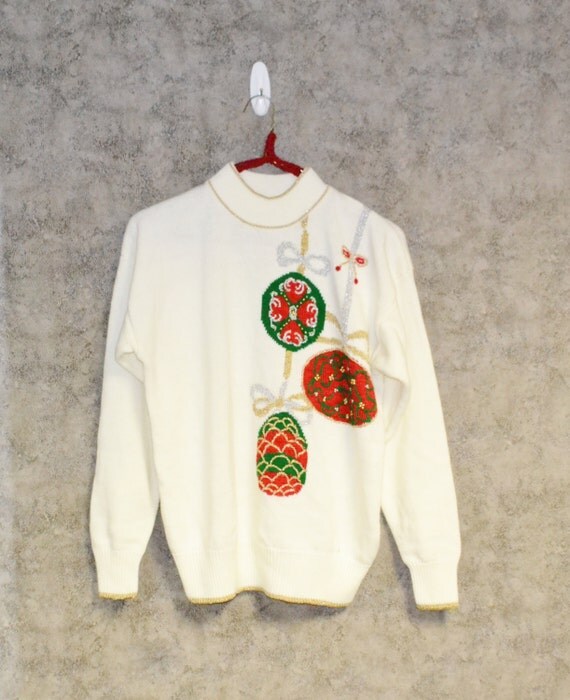 Christmas Sweater Vintage Ornaments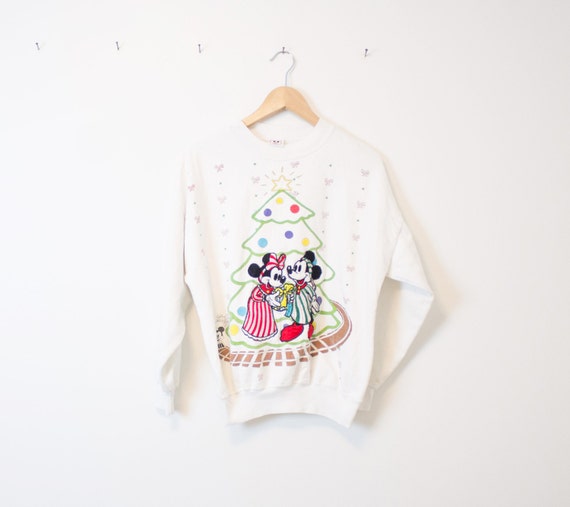 Vintage Minnie and Mickey Mouse

Grab Bag Ugly Christmas Sweaters
Are you the brave and adventurous sort?  Vat 19 is offering vintage ugly Christmas sweaters on a grab bag basis.  The price is right but it's a toss up as to what you will get.  Click through the link, read about it and see if this is for you.  Nothing is assured except that the sweater you get will be UGLY!
Save
(Visited 498 times, 1 visits today)