Doesn't an ugly sweater party sound like fun?  How about an Ugly Sweater Party Family Style?  Kids love to be included in parties and it's the kind of party kids would enjoy.   The holidays are a good opportunity for families to spend time together and an Ugly Sweater Party, whether you're giving it or just attending it, would be a lot of fun.  There are sweaters for every member of the family, even including the dogs!
You will want people to relax and have fun at this party so to make it less stressful, why not have a potluck?  One person doesn't have the burden and cost of preparing all the food and everyone gets a chance to show off their specialty.  If you're a baker, make some cookies or a cake and decorate them like an ugly sweater.  Someone could get creative with a relish tray too.  You could really run with this idea.
Check here for Santa Claus sweaters and also check out our Snowman Sweaters.
Women's Ugly Christmas Sweaters
Really, doesn't this sweater at least make you smile?  It's just a bit ridiculous which makes it perfect for an ugly sweater party.  The cat with its ugly face and the white puffballs and red bows do set it off.  The cat sitting on a bed of stickery holly is a bit odd as well.  No wonder it has a pained look on its face.  I believe I saw Whoopi Goldberg wearing one like it on The View.
Cat Sweater with Bells by Tipsy Elves

More Tacky Xmas Sweaters for Women
What a nice variety of tacky Xmas sweaters for women.  From the Aztec penguin to the Star Wars Storm Trooper, there's something here for everyone.  What is your ugly style and how ugly do you want to go?  Amazing how an article of clothing that you normally wouldn't be caught dead in, suddenly becomes desirable.
Ugly Christmas Sweater  Cardigan Sweater

Long Sleeve Santa and Reindeer Ugly Sweater

Aztec Penguin Neon Colorful Christmas Jumper

Rudolph Reindeer Ugly Christmas Sweater

Ugly Christmas Sweater Women's Polar Bear

Gingerbread Boys Ugly Christmas Sweater Tunic

Ugly Xmas with Cats Long Sleeve T-Shirt

Sweater (Red/Green) – Ugly Holiday Sweater

Men's Tacky Holiday Sweaters
Ugly Sweater Party Family Style
This is a family party so we don't want to get too carried away on the risque sweaters.  Most of these are pretty tame and would be appropriate for a family holiday sweater party.  These are some of the funnier ones I've seen.  Here's hoping your friends have a sense of humor and don't take themselves too seriously.
Some people are crafty and will want to make their own ugly sweater, but fortunately for those of us less creative there is an abundance of wonderful ugly sweaters available for purchase.  The theme of the party is ugly sweaters so whether you make it or buy it you must wear one to be granted entrance to the party.
Alex Stevens Men's Mele Kalikimaka Ugly Christmas Sweater, Peach, X-Large

Alex Stevens Men's Polar Bear Hula Hoop, Fatigue, XX-Large

Ugly Christmas Sweater – Yellow Snow Sweater 

Adult All Wrapped Up Red Ugly Christmas Sweater

Men's Circle Of Life Ugly Christmas Sweater

Unisex Rudolph Print Snowflake Knitted Pom Pom

Men's Ugly Christmas Sweatshirt

Teenage Mutant Ninja Turtles Men's Sweatshirt

Crazy Christmas Sweaters for Kids
There are actually some pretty good looking ugly sweaters for kids and babies.  They're ugly, yes, but also kind of cute.  If you're taking your kids to an ugly sweater party family style then there are some cute sweaters here for you to choose from.  The rompers and sleepers will keep your child warm if the day is chilly. Perfect for an Ugly Sweater Party Family Style.
Christmas Knit Long Sleeve Hooded Jacket Red

Romper Long Sleeve Christmas Knit Sweater

Unisex Romper Long Sleeve Deer Red

Ugly Christmas Sweater Long Sleeve Onesie

Big Snowman Ugly Christmas Sweater

Holiday Reindeer Sweater

Ugly Christmas Sweater Santa Kong Video Game

Ugly Christmas Sweater Robots, Red Combo

Ugly Christmas Sweater Dinosaur Scatter

Ugly Christmas Sweater Dinosaur Fairisle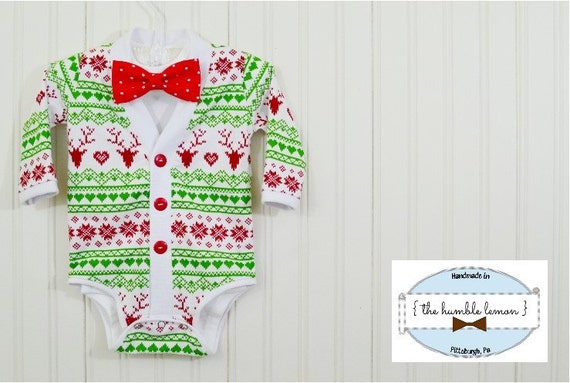 Ugly Sweater Party Print Boy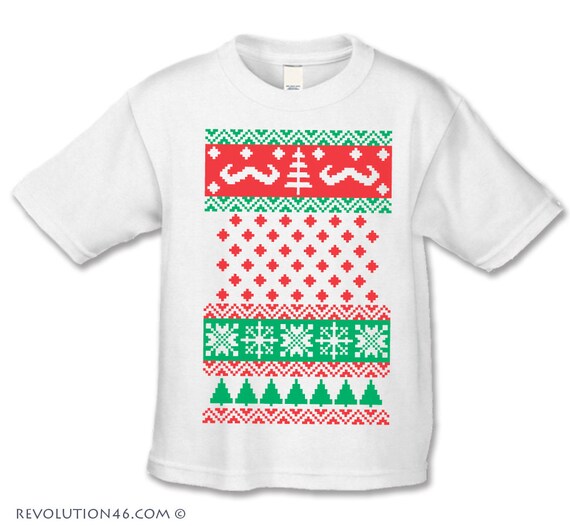 Ugly Sweater Party

Tacky Christmas Sweaters For Your Dog
Does your dog like to wear sweaters?  We have some pretty great ugly sweaters for your dog.  Let him or her be a part of the party too!  Some dogs are sociable and love to be included in social gatherings.  Others may spend the evening hiding under the bed.
Have fun at your Ugly Sweater Party Family Style!
New York Dog Ugly Holiday Sweater for Pets

Ugly Sweater with Candy Cane

Ugly Sweater for Dog Snowman

Rubies Costume Ugly Sweater with Xmas Tree

Let it Snow Classic Hooded Holiday Dog Sweater

Holiday Reindeer Dog Sweater Christmas

Save
Save
Save
Save
Save
(Visited 1,212 times, 1 visits today)