We hear a lot about ugly Christmas sweaters during the winter season, but if you celebrate Chanukah, you don't have to feel left out. There are loads of tacky Chanukah sweaters for men, women and kids that are fun to wear. You can have your own tacky Chanukah sweater party, or wear your Chanukah sweater to your friend's tacky Christmas sweater party. Whatever makes you happy will work.
These sweaters are colorful and fun, and can certainly win a prize for the ugliest or tackiest sweater. Each comes in several sizes and some come in more than one color.
Once you choose your favorite sweater pattern, then it is time to get serious about party supplies, invitations and awards to give out or just hand out party favors to everyone. It is a great way to relieve stress and just have a great time.
Women's Ugly Chanukah Sweaters
As you can see there is a wide range of sweaters here for women, but the first two are my favorites. I really don't know too many people who wouldn't laugh at the "chai maintenance" sweater. Lots of great Jewish humor here.
You Spin Me Right Round Baby Dreidel Hanukkah Sweater
Chai Maintenance Hanukkah Sweater Long Sleeve T-Shirt
Isabella's Closet Women's gelt Digger Ugly Hannukkah Sweater
Ugly Christmas Sweater – The Hanukkah Sweater
Ugly Chanukah Sweater Jewish Star
Ugly Christmas Sweater Light My Menorah
Chanukah Sweater, Twisted Dreidel
Crew Neck Hannukah Pullover
Men's Tacky Chanukah Sweaters
Men's sweaters are full of movement and color, and no one will miss them in the room when they have these sweaters on. They can hide a lot of gelt in the busy colors going on in these tacky sweaters. Which one do you think will win the award for the tackiest?
Mazel Tov Ugly Hanukkah Sweater
Ugly Hanukkah Sweater, Yellow/Blue
Hannukah Nights Ugly Holiday Sweater
Men's Outrageous Chanukah Sweater
Hanukkah Symbols Pattern Ugly Sweater
Chanukah is Funakah Ugly Hanukkah Sweater
Happy Llamukah Ugly Christmas Sweater
Challah Hanukkah Sweater
Faux Holiday Long Sleeve T-Shirt
Lite-Up Menorah Chanukah Sweater
Crazy Chanukah T-Shirts
Although done in the ugly Christmas sweater style, these t-shirts are pretty cute. They come in all sizes, men's, women's and kids, including onesies for your youngest infants. Everyone will be ready for the Chanukah party. Look for alternative color choices and sizes by clicking through.
Men's Happy Hanukkah T-shirt
Women's Happy Hanukkah T-shirt
Little Boys' Happy Hanukkah T-Shirt
Baby Happy Hanukkah Infant Bodysuit
Ugly Hanukkah Sweater T Shirt
Women's Ugly Hanukkah T Shirtday tee for women XL
Happy Hanukkah Ugly Adult T-Shirt
Funny Jewish Holidays Ugly T-Shirt
Llama Llamakkuh Ugly Hanukkah Sweater
Menorah Get Lit Ugly Hanukkah Sweater
Hanukkah Sweater Oy to the World
Hanukkah Menorah Ugly Sweater
Happy Chrismukkah
Jewish Holiday Sweatshirt
Hanukkah Sweater Happy Challah Days
Other Hanukkah Shirts for Kids
For those not interested in the tacky sweater style, you can choose from these lovely Hanukkah tees for your family. These designs are shown primarily on children's sizes on this page, but many can be ordered for adults. You can also find these patterns on napkins, table runners and other Hanukkah party items. Personalized these items from Zazzle with your name or date for a more unique gift.
Children Celebrating Hanukkah Shirt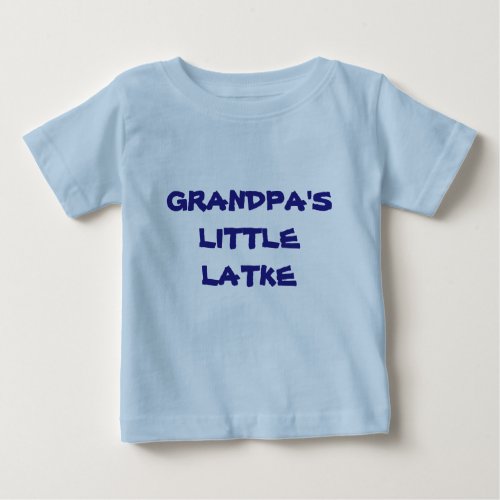 GRANDPA'S LATKE BABY TODDLER SHIRT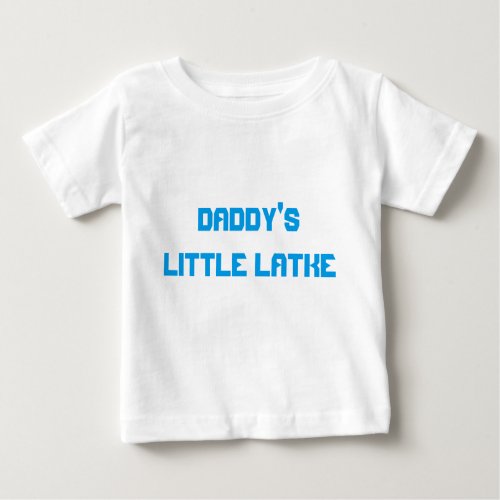 DADDY'S LATKE HANUKKAH SHIRT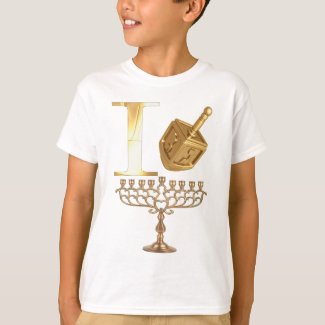 I Love Chanukah Kids Shirt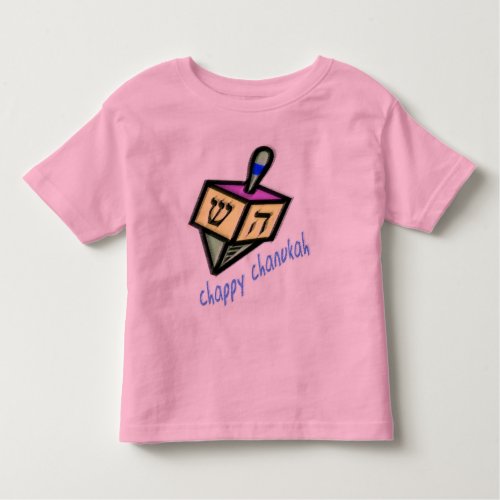 Chappy Chanukah Kids' Shirts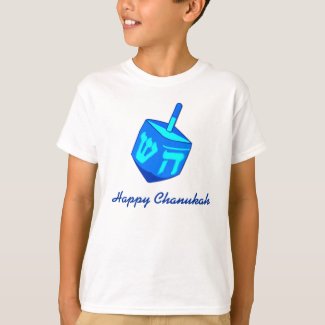 Happy Chanukah Dreidel T-Shirt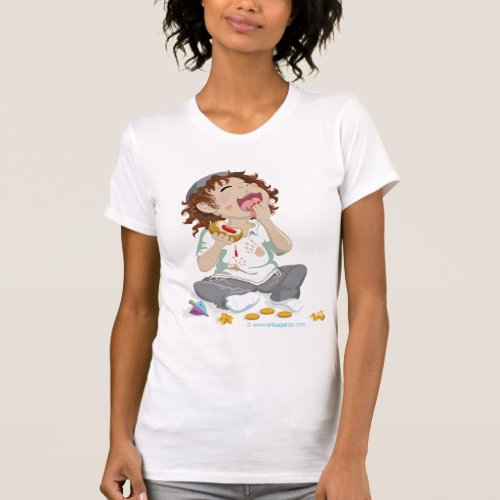 Toddler Boy at Hanukkah Tshirt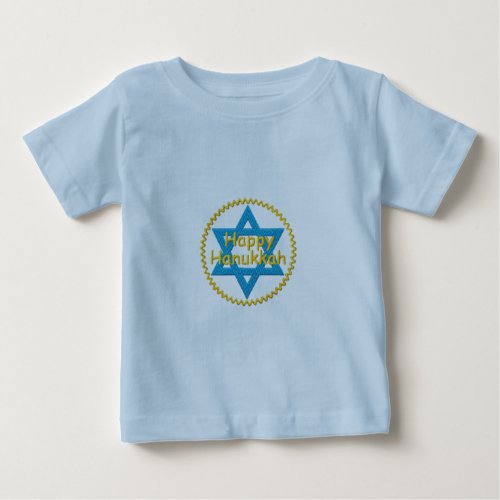 Happy-Hanukkah Tee Shirts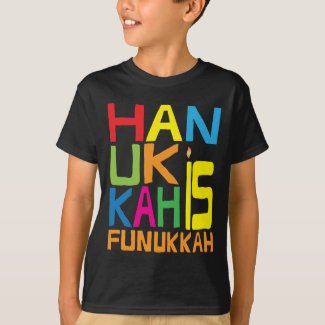 "Hanukkah is Funukkah" Kids T-Shirt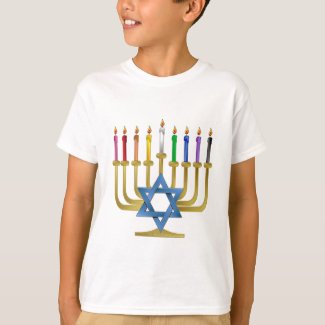 Hanukkah Rainbow Candles Gold Menorah T-Shir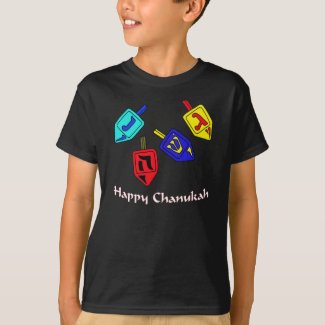 Chanukah Dreidels T-Shirt

Fun Tacky Sweater Party Supplies
Now the apparel is settled, so it is time to party. Here are some suggestions for partyware, party supplies, favors and treats. Order paper plates, wrapping paper, pencils, favor boxes and more in Chanukah patterns. Most of the these items have room for personalization to add your family name or date. Gift bags can be used to hand out at the end of the party or for awards going to the tackiest sweater winner.
Hanukkah Party Favor Pencil

Hanukkah Chewing Gum Favors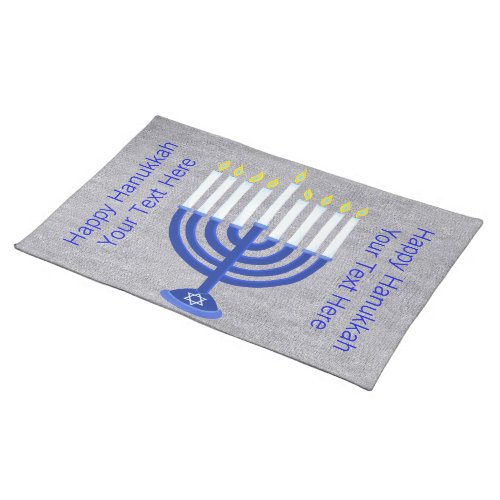 Hanukkah Cloth Place Mat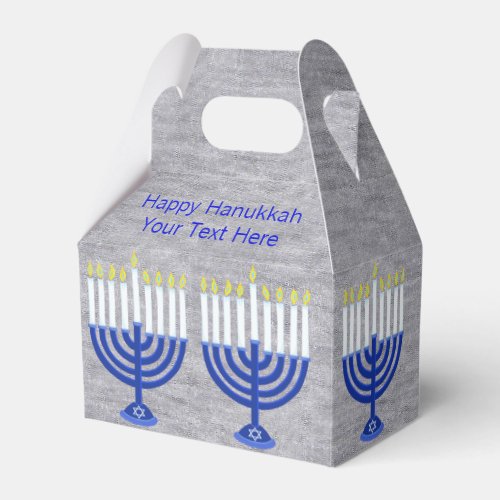 Hanukkah Favor Boxes

Hanukkah Favor Box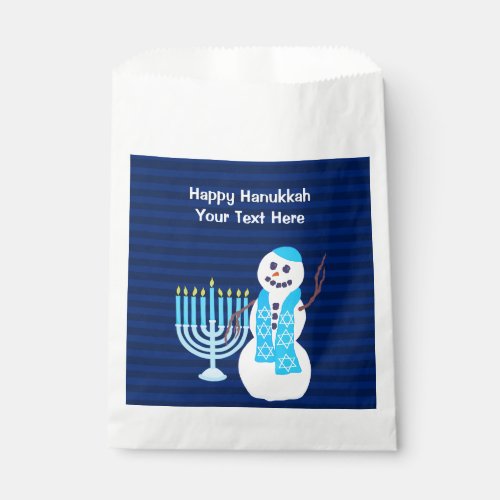 Hanukkah Favor Bags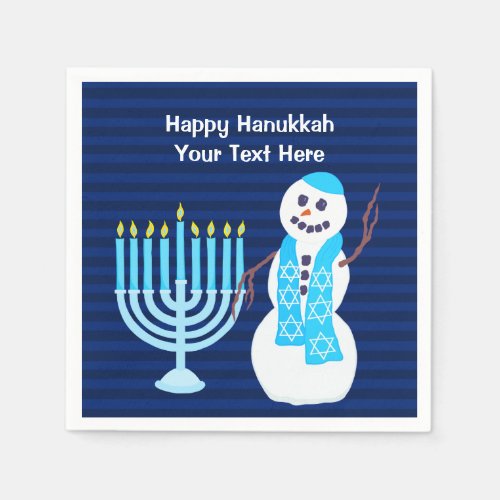 Hanukkah Cocktail Napkin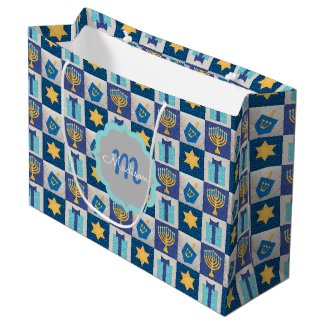 Hanukkah Quilt Personalized Large Gift Bag

Order Your Ugly Chanukah Party Invitations
Get these cool personalized invitations for your Chanukah party below. Each of these invitations can be ordered in bulk or small quantities, and personalized with your name, date and contact information so your guests can reach you. You can also add your own photos and text to both sides. Click through to see all of the options available.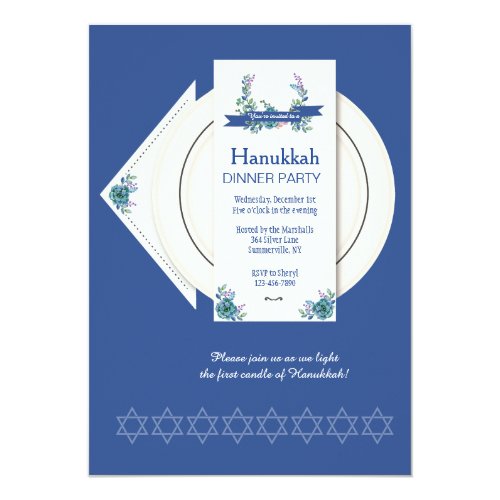 Hanukkah Dinner Party Invitation

Happy Hanukkah Invitation Card

Jewish Star Invitation Card

Hanukkah Dreidels Invitation Card

Are you ready to get started planning your party now? The season is upon us very soon, and you will be all good to go. Start planning and inviting people to give them plenty of time to find their own ugly sweater to wear. What a great way to relax and have a blast with friends. You can play games, eat some yummy Chanukah gelt, and just have fun.
It is a great time for a reunion with people you don't see the rest of the year. Which sweater do you love? Who do you know that is Chai Maintenance?
(Visited 1,759 times, 1 visits today)